Η επιχείρηση υλοποιεί Έργο στο πλαίσιο της Δράσης «Eνίσχυση πολύ μικρών και μικρών επιχειρήσεων που επλήγησαν από τον Covid-19 στην Κεντρική Μακεδονία στο πλαίσιο του Επιχειρησιακού Προγράμματος «Κεντρική Μακεδονία» 2014-2020.
About Us
Real estate agency & construction company.
Welcome to our company.
Matrik is a successful company in Real Estate in Greece specialized in Thessaloniki and Chalkidiki.
Providing services and undertakes projects in the construction sector as well as in the purchase and sale of properties.
Capable to cover all your needs in purchases - rentals and renovations.
At Matrik you can choose any type of property, from a small town apartment to a luxurious seaside villa.
It has a wide range of properties in order to fulfill the desires and preferences of all its clients.
Matrik works with an experienced team of experts in all areas:
real estate consultants, civil engineers, architects, designers, merchants, economists, computer programmers who are always willing to help.
Our company provides the following services:
Design, construction and configuration of exterior and interior spaces
Free tips for buying real estate
Full legal coverage and support for the residence permit procedure
Investment projects in the real estate sector
In our company you will find what you need to buy, sell or rent a property.
Get more information on our properties and services in our web page.
Matrik is always beside you to make reality the property you've always dreamed of getting.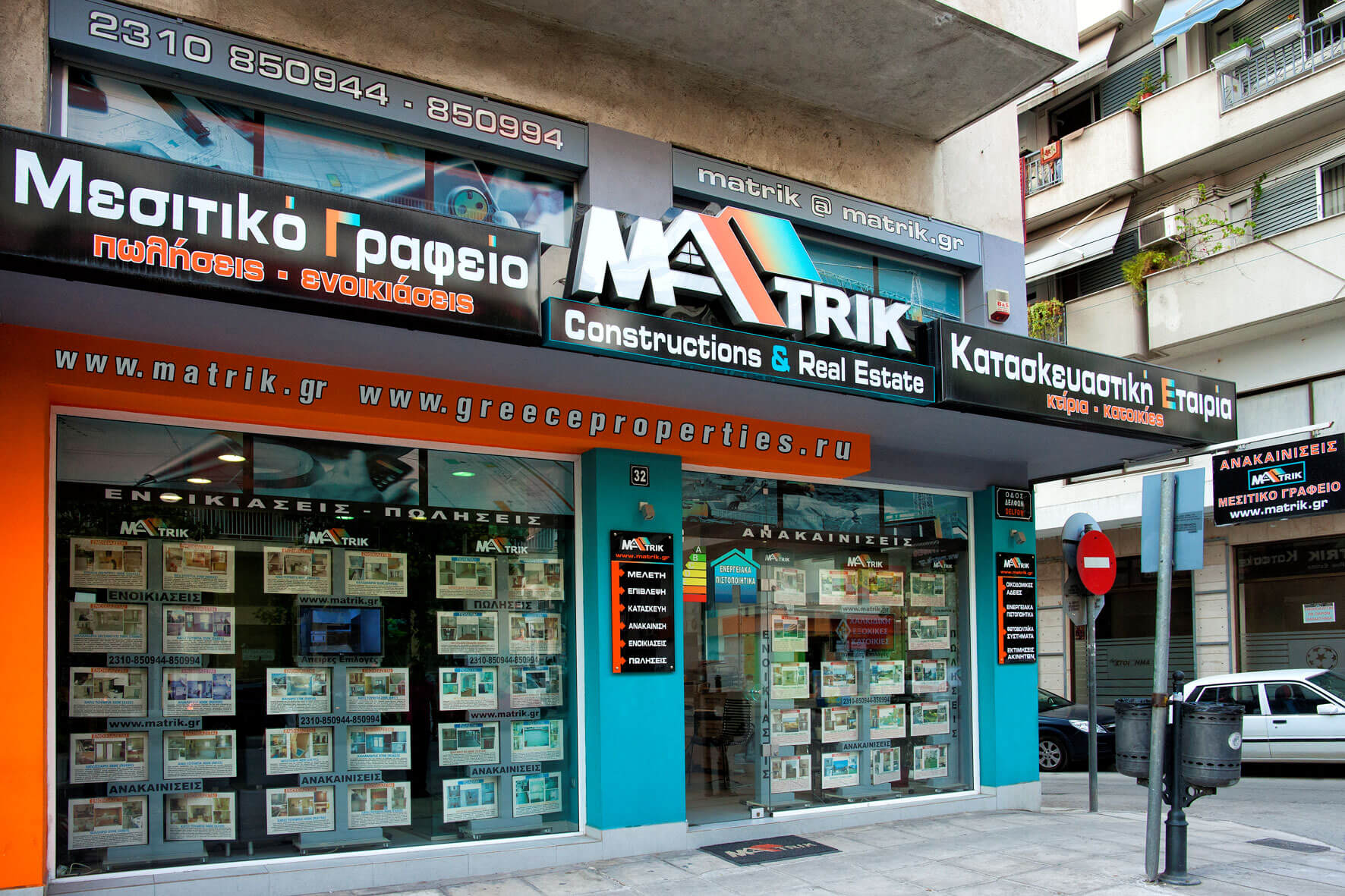 Address Delfon 32, Thessaloniki.
Phone number: (+30) 2310-850944 & (+30) 2310-850994
website 2: http://www.greeceproperties.ru